A reminder to fill out these two important BE student surveys for our school! The 2021-2022 Enrollment survey is due THIS Friday. The school sent out the links to these surveys on Friday and we want to strongly encourage all our families to fill out the enrollment survey to help our school plan for a successful 2021-2022 school year. Here is the message from the school: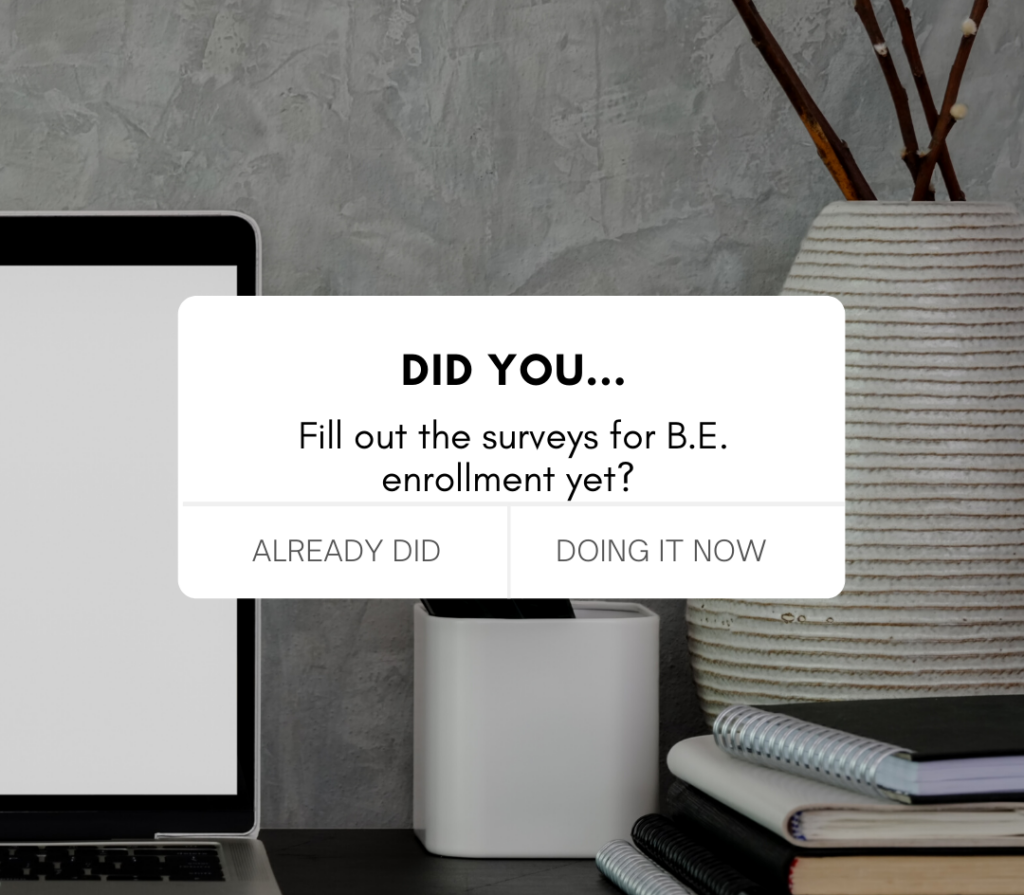 We are already beginning to plan for the 2021-2022 school year. Our projected enrollment is a key factor in this planning. Please use this form to indicate your plans for your child(ren) for the 2021-2022 school year. Please complete this form by this Friday, April 9th. ALL families should complete this online form and submit by April 9th, 2021.
In addition, we welcome you to complete an additional form to share information with us about your child's learning style. During the next few months, our staff will take a great deal of time and care in developing our classes for the 2021-2022 school year. Our goal is to create a productive learning environment for all students. We want to ensure classes are balanced, and take into account each child's learning style and needs. As we organize our classrooms for next school year, we would like your input about your child. This form is not to be used as a teacher request, but rather your opportunity to describe how you see your child as a learner. This form also provides you with the opportunity to share with us what elements you believe should be included in your child's instructional environment. Completing this form is optional. Please use this link to complete the form and submit by April 30th. Please only fill out ONE per child . Thank you for your input.
Link to enrollment plans for 2021-2022 Survey (Due 4/9)
Link to Student Learning Style Information Survey (Due 4/30)