We're making getting ready for school easy this year! Get the school supplies your kids will need for the year ahead through School Toolbox.
To purchase your school supply kits
1) Go to Schooltoolbox.com
2) Select Your Child's Class Grade
3) Add additional donation items
4) Purchase your supplies and have it delivered directly to your home!
View our flyer below for more details.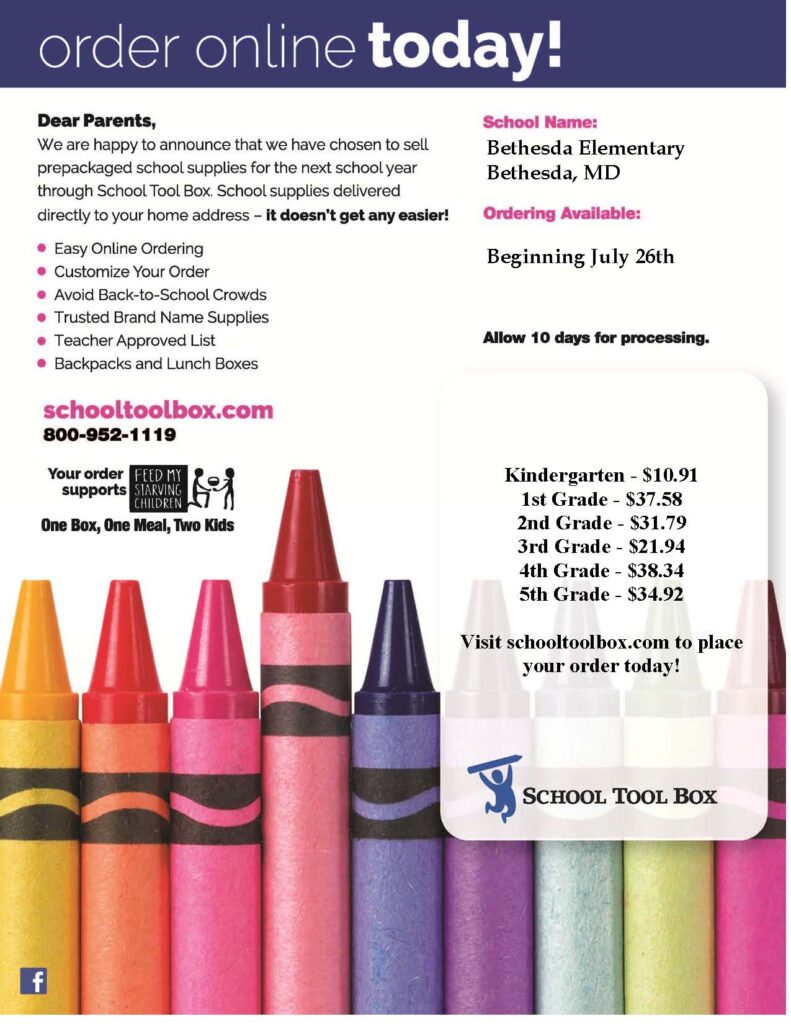 We look forward to seeing you all for the 2021-2022 School Year!