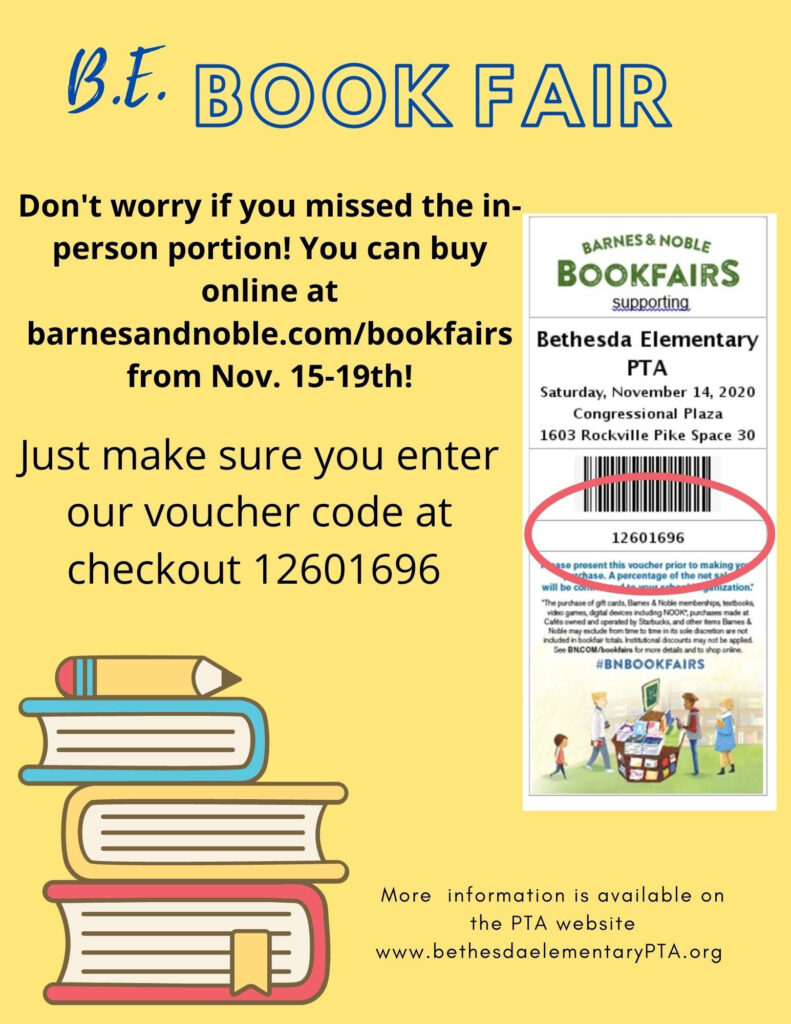 Purchase books for the entire family and support BE. Be sure to provide our BE voucher # (12601696) at checkout – you will need to enter the Book Fair Voucher ID on the payment information page!!
Shop Online at BarnesandNoble.com
Nov. 15-19
When purchasing online make sure to follow these easy steps:
Add all your purchases to your cart
Follow the checkout instructions
On the payment information page, scroll down to the bottom and choose "Check this box if it is a Book fair order" and enter the Book Fair ID code.
Use the BE Book Fair Voucher 12601696 before completing your purchase
Milk & Cookies Night
Nov 17th (Zoom)
Join us the evening of November 17th for our virtual Milk & Cookies Night! Come. hear Ms. Seymour, Ms. McKenzie, and Ms. DeNisco read books aloud!
See What Your Grade's Teachers Chose As Their Favorite Books for You to Read!
Kindergarten Teacher Selections:
1st Grade Teacher Selections:
2nd Grade Teacher Selections:
3rd Grade Teacher Selections:
4th Grade Teacher Selections:
5th Grade Teacher Selections:
---
BE Teacher Wish Lists are here!
Head over to AtoZConnect to browse your student's teacher wish lists! Each book has been personally selected by your teachers for their classroom libraries! Purchase the book through AtoZconnect and the PTA will have the books purchased from Barnes and Noble during our book fair and delivered to your child's teachers in a contactless manner. Thank you for helping us transform this loved tradition into a virtual format this year!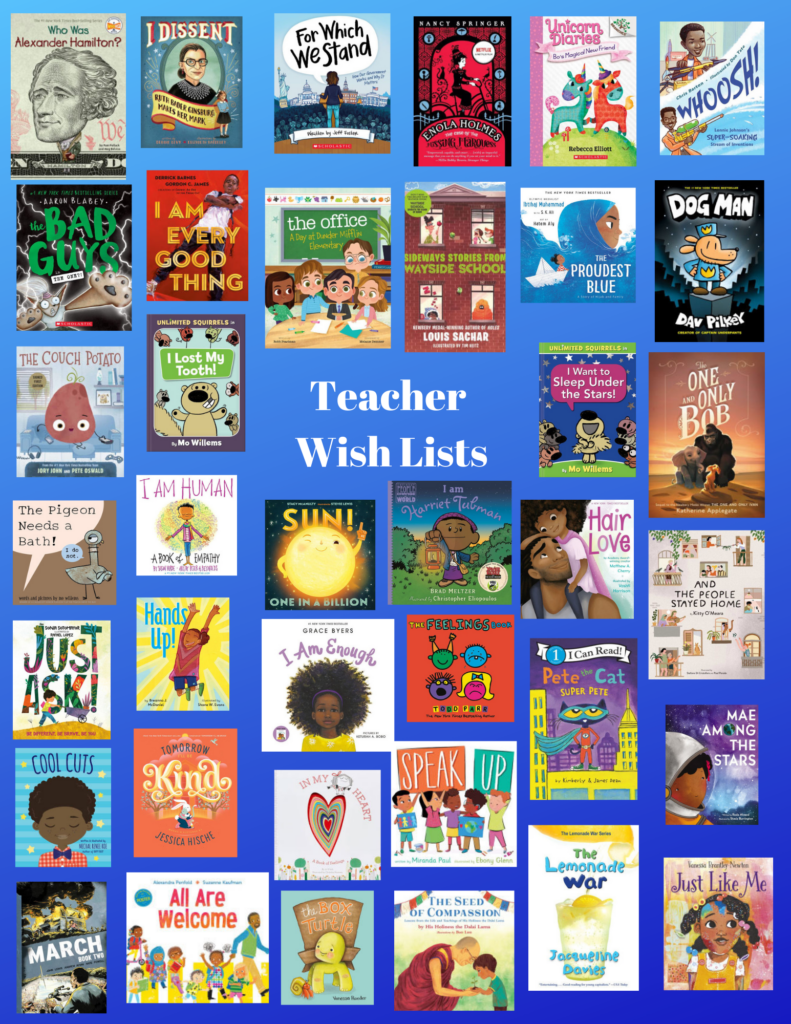 Voucher Code
12601696
Print the B.E. Voucher and share with your friends and family. Anyone can support BE by using this code!
Location
barnesandnoble.com
(enter our voucher code at checkout! – You need to enter the book fair ID on the payment information page at the very bottom! please don't forget to include our voucher ID!)
Dates
Online: November 15-19, 2020